Top 10 Christmas Songs to Get You in the Holiday Spirit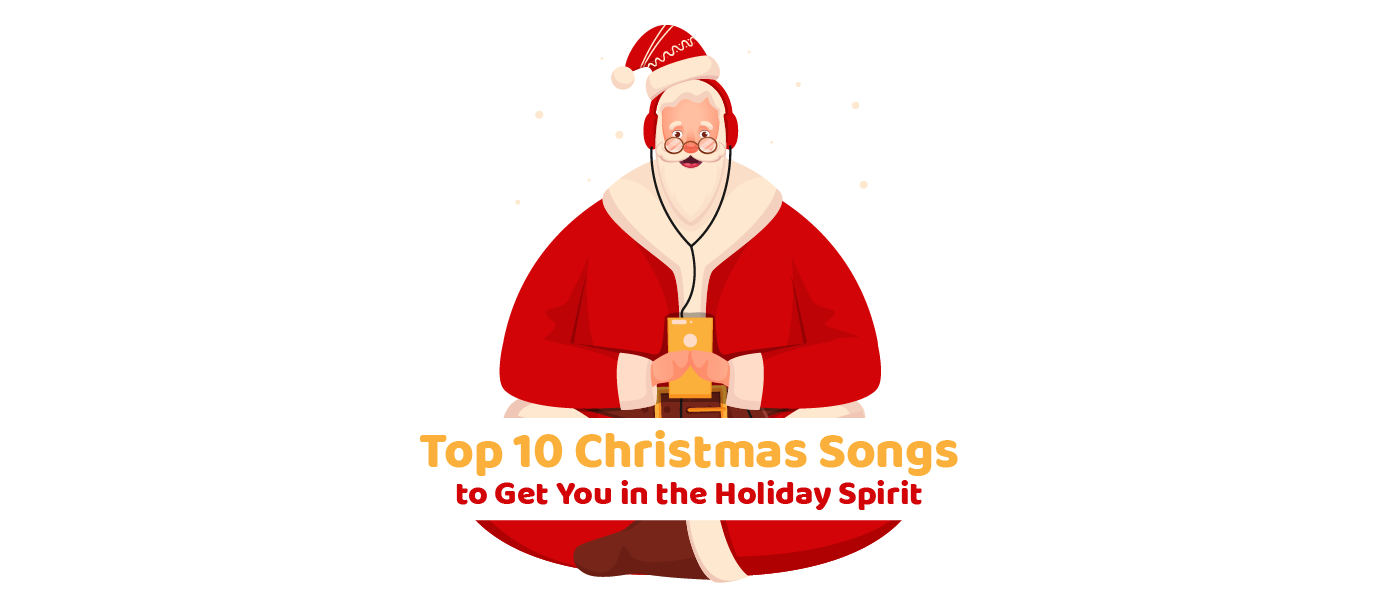 This year, more than any other year, we could all use a little festive cheer. For this upcoming Christmas season, we must try to forget the worries of the world for just a little while, while we enjoy the spirited holiday season and allow ourselves to be filled with joy. After the year we've had, that may be a bit more difficult than in previous years. If you want to lift your spirits and get in the mood for the holidays, here are the top 10 songs that will fill your soul with Christmas cheer.
All I Want for Christmas is You by Mariah Carey
Often touted as the best Christmas song of modern times, Mariah Carey's "All I Want for Christmas is You" will absolutely get you in the mood for Christmas, whether or not you have someone special in your life right now. If this song itself doesn't make you smile, trying to hit the high notes surely will.
Walking in a Winter Wonderland by Michael Bublé
"Walking in a Winter Wonderland" is a classic Christmas tune, given new life by the melodious voice of Michael Bublé. Listening to this song will have you wistfully looking out the window, dreaming of snow. If it's already snowing where you are—great! This song will help you celebrate that "White Christmas" feeling.
Rockin' Around the Christmas Tree by Brenda Lee
"Rockin' Around the Christmas Tree" by Brenda Lee is both a classic Christmas song and also one that will surely get you up on your feet and dancing around your living room. This upbeat tune celebrates one of the focal points of Christmas décor: the beautiful Christmas tree.
Do They Know It's Christmas by Band-Aid
If you're looking for a Christmas song that you can rock out on air guitar to, "Do They Know It's Christmas" by Band-Aid will be your best friend. When it comes to holiday music, this song is one of the most stylish.
Sleigh Ride by The Ronettes
It's lovely weather for a "Sleigh Ride" by The Ronettes! This song will make you feel like renting your own sleigh for a special ride through the snow with your partner or best friends. Giddy up, giddy up, giddy up let's go have a wonderful Christmas!
I'll Be Home for Christmas by Bing Crosby
Whether you can be there in person for your family's Christmas this year or you're celebrating over a phone or video call, "I'll Be Home for Christmas" by Bing Crosby will put you in a sentimental Christmas mood. Put this song on when you're driving home and getting close to your destination or when you're having a cozy evening in away from family.
Santa Baby by Ariana Grande
Though the original "Santa Baby" by Eartha Kitt is hard to beat, Ariana Grande's version comes very close. This new rendition of a classically romantic Christmas song will fill you with not only Christmas cheer but renewed love for your partner or spouse.
Silver Bells by Dean Martin
No song paints a better picture of Christmas time in a big urban city than "Silver Bells" by Dean Martin. This Christmas song is perfect for winter walks through your neighborhood, admiring the symbols of the holidays all around you.
Simply Having a Wonderful Christmastime by Paul McCartney
"Simply Having a Wonderful Christmastime" by Paul McCartney is the perfect, upbeat, groovy Christmas song to put on at any holiday party—virtual or in-person. Just try not to tap your feet to this one.
Joy to the World by Whitney Houston
Whether you're religious or not, this rendition of "Joy to the World" by Whitney Houston will absolutely bring Christmas joy to your world. Whitney manages to squeeze every last drop of cheer out of this classic Christmas song.
If listening to all of these Christmas songs doesn't get you in the holiday mood, you may need some other ways to bring holiday cheer. Consider getting the tree out early this year and trimming it to your heart's content. One of the best ways to decorate your tree is by using customized ornaments from Santa'ville. With so many to choose from, it's easy to decorate a tree that is all your own. Having a tree in your home that is trimmed to the nines will surely get you feeling a little more holiday cheer in this otherwise rather dreary year.