Christmas Date Night Ideas 2020 – How to have a COVID-proof date night with your special someone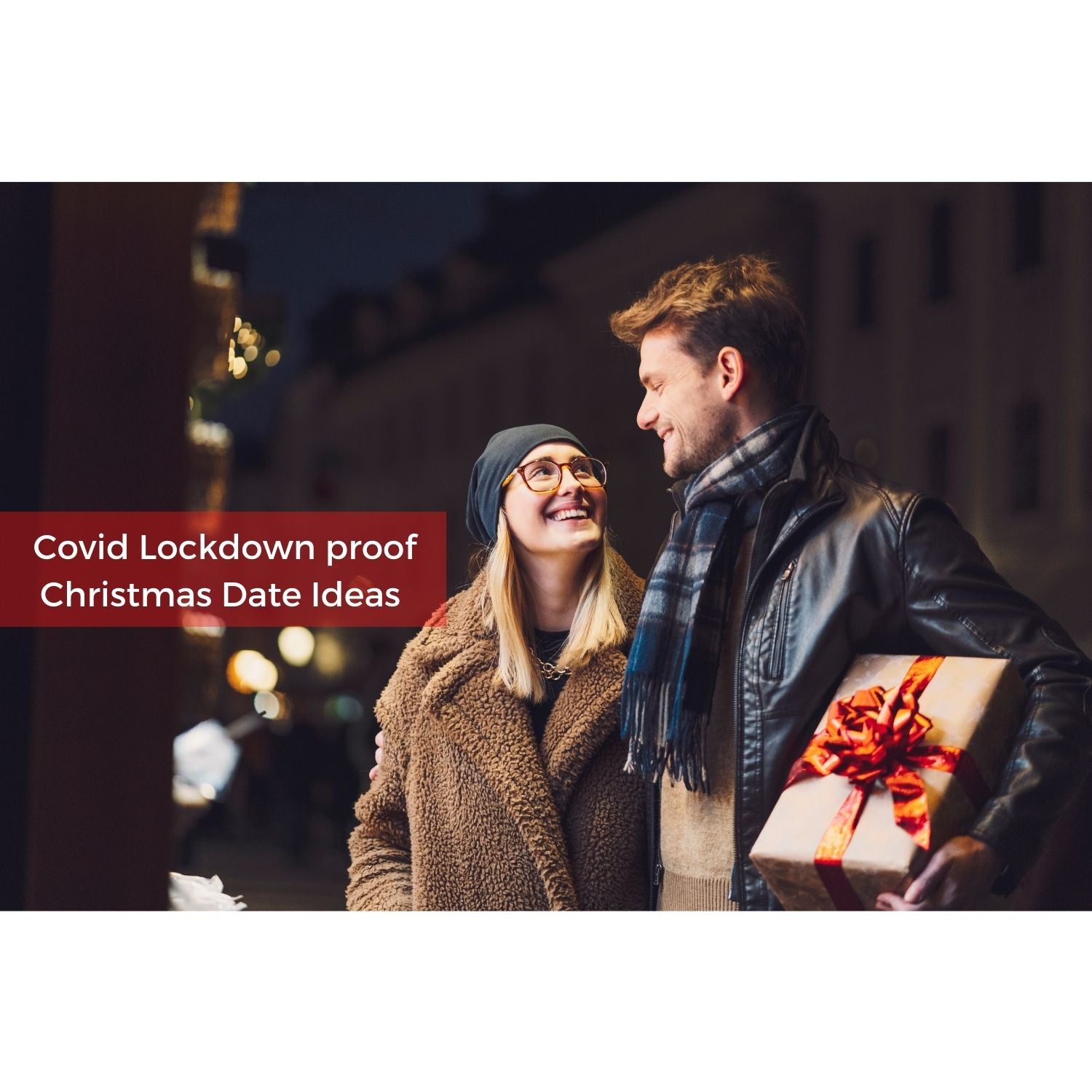 We can almost guess what you are thinking. How in the hell am I going to have that magical Christmas Date Night with my partner with all of these never-ending lockdowns while we head into the most favourite of all and cherished holiday? We understand it can be a little frustrating. But hey! we are here to remind you that it takes very little to have a fun, romantic date night.  All you have to do is get a little creative and get your loved one involved in the process.
1) Don't Netflix and Chill | Go to a movie drive-in instead 
Don't be boring this year and just Netflix and Chill. Get some popcorn, your favorite soda and take your partner to a Drive-In Theater near you and catch a Christmas Flix from the comfort of your car.
Here are a few theaters you can hit!
Where: 2332 Ninth Line, Oakville, ON
Where: 893 Mt Albert Rd, Sharon, ON
Where: 955 Lake Shore Blvd W, Toronto, ON
Where: 1001 Theatre Rd, Gravenhurst, ON
Where: 5012 Jones Baseline, Guelph, ON
2) Take a walk through the historic Distillery District
Even with the lockdowns there are many Christmas Markets that are open for us to take a walk while soaking in the Christmas Magic, staring at beautiful Christmas lights and taking some fun pictures with your partner. All you have to do is grab some hot chocolate, dress warm and bring your partner along for the ride.
3) Rent a cabin for the weekend and do a Christmas Cabin getaway
If you and your partner have been dying to go on a romantic getaway. There couldn't have been a better time to check yourselves out from the commotion and drama of Covid lockdowns and enjoy a little time away with your partner at a cozy cabin near you. While you are at it, get a little adventurous and take advantage of fun winter activities
Ice skating
A winter wonderland hike
Tubing down the hills
Ski
Canoeing
Take a look at the following link to find some of the most fun Winter Adventure Parks in Ontario
4) Decorate your Christmas tree
Can there be a better way to get into the Holiday spirit? We think not! This is one of the most fun way to have an easy good time with your partner while making your Christmas tree look beautiful and ready for the perfect stay in holiday. And as many of our other ideas, get some drinks or eggnog involved in this one and we kid you not, many good laughs and a jolly good time can bring you and your partner closer to each other while having loads of fun together
Is there a better way to get in the Holiday Spirit? We think not! This could be one of the most fun ways to have a great time with your partner while getting your Christmas tree ready for the perfect stay in holiday. To make it enjoyable, adults can add some drinks to the mix and we guarantee you will have a good time.
5) Get together with your partner and write some Christmas cards and wrap some gifts for your loved ones
Sip on some eggnog and spend the time to be thoughtful of the special people in your lives. Write them a personalized Christmas card, while wrapping up some cute gifts for them and have fun with your partner. It's a bummer that we can't visit or have our families over to celebrate Christmas together, which gives you that much more time to be thoughtful in letting the people you care about know how much you appreciate them with personalized Christmas cards and gifts. Share with your partner some stories of people who you love so much. It's something else to know just each other, and another when you know more about each other's world and the important people in.
6) Cook a meal together | The Christmas Chef Adventures!
Cooking food doesn't have to be a boring, menial task this holiday. Make it an adventure!
Put on some good music, pour some wine
Cook a dinner to have a Good Time
And If you and your partner don't know how to cook, even better! Make it a fun challenge for yourselves, entertain yourself sipping some wine checking out some of your favorite holiday recipes on YouTube that you have been dying to learn to cook but just could not, due to, oh well, "A BUSY LIFE".
Make an ingredient list for your favorite recipe, take a casual walk to your local grocery store and treat it like a treasure hunt to pick up the ingredients.
Then have a merry time sipping your wine, enjoying those rhymes and get your cooking on. Put a little care and serve your food while being a little fancy. You can't go to a restaurant; doesn't mean you can't recreate an even better experience at home!
At Santa' Ville we believe it's less important  as to what activities you plan with your partner or the places you go to do them for a magical date night. As long as you can do things together, any activity can be fun and can help to bring you and your partner closer to each other. We hope we gave you some awesome ideas that you can take advantage of to make your date night special even in a Covid lockdown.
We wish you and your partner a Merry Christmas and happy date night!